After church today I was chatting to a brother and he was telling me that in an intensive and all-consuming work project God has been amazing.  Even to the point of watching over him at each point.  He shared that the other day he just felt angry, and he felt God telling him to get some fresh air.  So he went out into the fields that were nearby and had a walk for half an hour.  When he came back he felt fine, and was clear enough in his head to get on with other things.
I know God cares about me this much too!  When I can be bothered to ask him about what I should be doing, he always says something that surprises me.  The Holy Spirit is like an extremely kind, caring and strategic manager!  He looks after us.  Ask him – he might just give you permission to take the afternoon off.  I'm never totally convinced when my line manager or someone above me says: "Look, you need to slow down."  It's all very well for them to say that.  They can probably work smarter than me!  But when the Holy Spirit says: 'Ben, you need this time – just drop everything and be still for a bit', I know that it's going to be worth it.
One thing I can't count; the number of times the Holy Spirit has nudged me and said: 'Do this NOW.  Phone that person NOW.  Get this piece of work, this set of marking, this strategy plan, out of the way NOW.'  I admit, there have been times I've ignored it.  But I've nearly always regretted that.
When you read books on prayer, sometimes they talk about avoiding distractions.  But one of the benefits of prayer is that you almost always rise from your knees with a different schedule for the day than when you got on your knees.  And what is more, with considerable hope in your heart!  I never feel guilty when lists start ticker-taping before my eyes when I'm supposed to be seeking God's face in prayer.  Usually, I lift those things to God.  And then, that off my chest, I can actually hear what he is saying.  'Cast your cares onto him', it says in 1 Peter.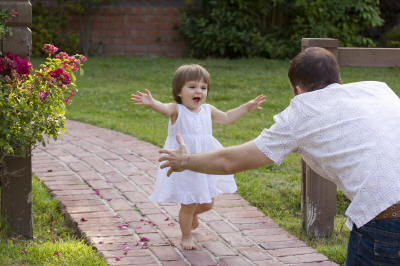 God the Father never has things he needs to get off his chest!  He only communicates his burdens and longings to us because we are his children, and we are part of the family.  He knows our needs, and he will listen to anything that we have to say.  Often, I feel the nudge: Just be still, and know that I am God.  That truth dissolves many of our complaints and petitions.  I read yesterday that God is more willing to listen to our prayers than we are to pray them.
If you're like me, you will operate at different rates on different days.  Sometimes you will be zooming along in top gear, no real time for anyone, a full list of items to get achieved.  It's tricky, then, to really fellowship with other believers, particularly those who are either roaring away in a low gear in a considerable amount of frustration (we will just get impatient with them then), or believers who have received that 'downtime' order from the Almighty, who recline and laugh a little at our frenetic pace, just like Martha got heated with Mary when she was sitting at Jesus' feet.
But never zoom along at top gear, unless you feel the Holy Spirit has told you to.  And make allowances for everyone else who is just trying to get through their lives.  Because probably, tomorrow, you will hit rock bottom.  'If you think you're standing firm, take heed lest you fall'.  For me, I feel more and more, day after day, that a tragedy has occurred, when I have not managed to give him a half hour, or an hour.  God, take my tiny little agenda, and transform it with the breath of Your Spirit, into something that reaches into your heart, into the taproot of the vine.  Let me just do one thing, if that one thing is the thing that pleases Your heart.  Leave my plan unachieved.  Leave my strategies abandoned.  And have your way.